Robert Thomas PhD


Robert A. (Bob) Thomas is Professor of Environmental Communication and the Director of the Center for Environmental Communication at Loyola. He holds the Loyola Distinguished Scholar Chair in Environmental Communication. He is adjunct professor in Biological Sciences and is a member of the Environment Program faculty. Thomas was the founding director of the Louisiana Nature Center. Dr. Thomas is the past president of the Association of Nature Center Administrators and has served on the Accreditation Commission of the American Association of Museums, and as chair of the Environmental Advisory Committee for the Strategic Petroleum Reserve. Thomas received his doctorate in evolutionary biology from Texas A&M University, was a post-doctoral fellow in biochemistry at L.S.U. Medical Center, and has held adjunct professorships at the University of New Orleans, Tulane University, and Louisiana State University.
---
Aimée K Thomas PhD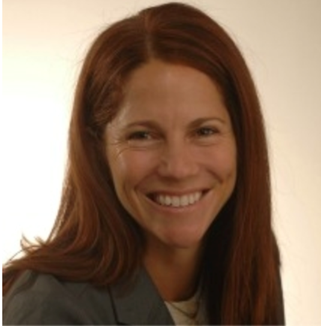 Assistant Professor, Department of Biological Sciences, Loyola University, New Orleans. Director of Environment Program, Loyola University. Co-Principal Investigator on NSF-funded project "OUTSIDE: Over, Under, and Through: Students Informally Discover the Environment."
MS in Environmental Biology, University of Southern Mississippi, PhD in Biology Education, University of Southern Mississippi, Hattiesburg.
Currently teaches classes in Environmental Science, Entomology, Evolution, Tropical Ecology, Resilience and Sustainability, Investigating Nature, and BioInquiry.
Interests: Spider and Insect Natural History, Tropical and Local Natural History, Science and Environmental Education, Urban Environmental Issues, Informal Education and Outreach.
---
Peter H. Yaukey, PhD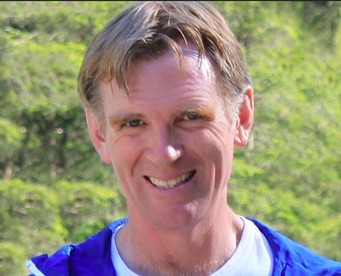 Chairman, Department of Biology and Physical Sciences, University of Holy Cross, New Orleans, Louisiana.
BA University of Virginia, MS University of Colorado, PhD University of Georgia. Dissertation: The effects of residential development on interspecific grouping in the brown-headed nuthatch (Sitta pusilla). Author of numerous publications including original research articles. Authored "Bird distribution among marsh types on the Northern Gulf of Mexico"(2018). Published book "Birding Made Easy-New Orleans" (2013). Areas of interest: bird migration, bird distribution, urban wildlife, biogeography, coastal issues, applied statistics, effects of weather on wildlife populations, hurricane meteorology, climatology, urban environmental planning.
---
Eva R. Hillmann, Ph.D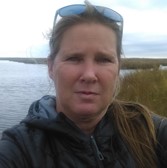 Coastal Scientist, Pontchartrain Conservancy 2012-present
Instructor, Department of Biologic Sciences, Southeastern Louisiana University, Hammond, LA
BA Tulane University, New Orleans, LA, MS Southeastern Louisiana University, PhD Louisiana State University, Baton Rouge, LA
Dissertation: Analysis of Submerged Aquatic Vegetation Resources across the Northern Gulf of Mexico: Communities and Biomass
Publications: Estuarine submerged aquatic vegetation habitat provides organic carbon storage across a shifting landscape. Salinity and water clarity dictate seasonal variability in coastal submerged aquatic vegetation in subtropical estuarine environments.
Interests: submerged aquatic vegetation and seagrasses, blue carbon (carbon captured by the world's ocean and coastal ecosystems), and climate change.
---
Dinah Maygarden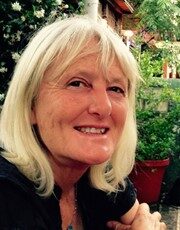 Director of the Coastal Education Program at the Ponchartrain Institute for Environmental Sciences at the University of New Orleans. Research Associate, University of New Orleans.
BS University of Wales, MA University of New Orleans.
Louisiana Governor's Commission on Environmental Education 2009-present. Hosts field based workshops for students, teachers, and adults at UNO's Shea Penland Coastal Education and Research Facility, Bayou Sauvage and other sites. Co-author and teacher of undergraduate online course "Coastal Processes, Hazards, and Society" taught at Pennsylvania State University and UNO. Recipient of LMNGNO Percy Viosca Outstanding Naturalist Award, 2020. Informal Science Educator of the Year Award, 2017, Louisiana Science Teachers Association.
---
Robert Moreau, PhD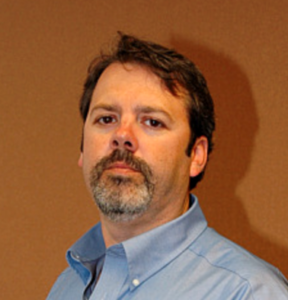 Director of Turtle Cove Environmental Research Station 2001-present. Instructor of Biologic Sciences, Southeastern University, Hammond, Louisiana.
BA Accounting, Louisiana State University, Baton Rouge; MS Environmental Science Louisiana State University; PhD in Land Resources, University of Wisconsin.
Host of the Community Programs "Backyard Wonders" and "Northshore Gems" produced by award winning Southeastern University's "Southeastern Channel".
Teaches courses: "Environmental Management: The Greening of Business" and "Environmental Awareness."
Interests: Socio-economic impacts of humans interacting with their environment, and environmental management.
---
Thomas B. Sevick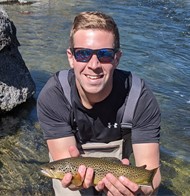 Marine Fisheries Biologist, Louisiana Department of Wildlife and Fisheries, August 2016-present.
BS Environmental Sciences, Loyola University, New Orleans
MS Biology, University of Southern Mississippi
Research: Effect of Vegetation Type and Patch Geometry on Marsh Nekton in Coastal Mississippi. Assessment of coastal fish assemblages before and after the Deep Horizon oil spill. Study of habitat use and effects of Deep Horizon oil spill on marsh fishes in the Mississippi River Delta of Coastal Louisiana.
Interests: Preservation of coastal ecosystems. Interaction of humans, nekton (crabs, shrimp, and aquatic insects), and aquatic vegetation.
---
Tyrone Foreman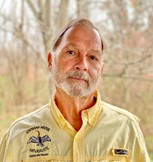 Tyrone Foreman became involved in wetland issues in the early 1990's.
He was Executive producer of the documentary Bayou of the Lost: The Legacy of the Labranche Wetlands in 1999; produced in association with WYES-TV and the Coalition to Restore Coastal Louisiana.
He served as project Manager of the four-year (2007-2010) Cypress Restoration Project funded by the Coypu Foundation, conducted in the Pontchartrain Basin. The purpose of the project was to determine what factors are critical for successful restoration projects in impacted and deteriorating wetlands.
Tyrone was a member of the inaugural 2012 LMNGNO class and served on the Board of Directors from 2012 to 2016.
Tyrone served as caretaker of Longue Vue's Wild Garden between 2008 and 2016, and New Orleans Botanical Garden's Native Garden between 2017 and 2020.
---
Scott Eustis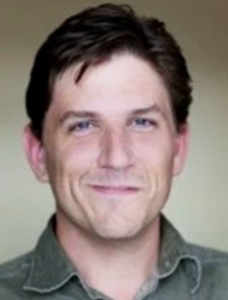 Community Science Director, Healthy Gulf Organization, 2019-present. Wetland Specialist, Gulf Restoration Network 1994-2019.
BS Ecology, University of Georgia, BA English, University of Georgia, MA University of New Orleans
Extensive background in wetlands and fisheries. Supports Healthy Gulf's Science and Water Policy team by analyzing wetlands restoration projects, providing scientific arguments in comments against bad developments and wetlands destruction, by conducting novel emergency field observations, and by representing Healthy Gulf in many public forums.
Active in ISeeChange and Public Lab. Currently exploring novel technologies for observing our changing world, even during the pandemic, including drone and kite aerial photography.
---
Kristal Huggins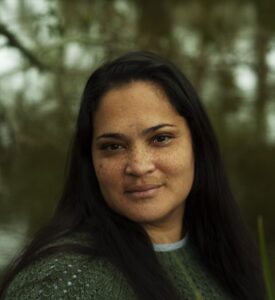 Instructor, Department of Biology at Xavier University of Louisiana.
BS from Xavier University of Louisiana
MS in Biology, Auburn University Thesis: The Physiological Effects of Bright Plumage Coloration
2017 Institute of Environmental Communication Fellow
Co-author on publications involving physiological aspects of carotenoid plumage coloration in American goldfinches, Carduelis tristis, and most recently co-authoring an article on the presence of a non-native, breeding Asian swamp eel (Amphipnous cuchia) population that was found in Bayou St. John.
Interests include conservation of native plant and animal species, preservation of coastal ecosystems and removal of invasive species.
---
Susan Norris-Davis

Susan Norris-Davis is a visual artist and biologist. She has a BS in Biology from Lewis and Clark College in Portland, OR; and a BFA with a studio major in Sculpture from the University of New Orleans. For the past 25 years, she has combined an artistic practice with various environmental/scientific/art jobs including Research Associate at LSUMC in Pharmacology, Water Pollution Control Field Inspector with LDEQ, Native Plant Specialist at Longue Vue Wild Garden, Art-Science Program Leader for at-risk high school students at A Studio In The Woods, Art Historian at Dixon and Dixon Galleries, and Environmental Consultant for legal cases at Kanner Law Firm and Coalition to Restore Coastal Louisiana. She is currently preparing to publish "The BIg Easy Native Plant Guide" specifically for the New Orleans home gardener and is working on a series of paintings comparing the birds of Louisiana today with Audubon's "Birds of America" from about 200 years ago.
---
Meg Adams, P.E., LEED AP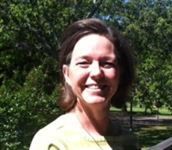 Director of Environmental Stewardship for New Orleans City Park. B.S. in Civil Engineering from Tulane University
Registered Professional Engineer in Louisiana
Meg has been at the Park since 2007, when she joined the efforts to rebuild the Park in the aftermath of catastrophic Katrina flooding. While rebuilding the damaged areas, and managing the construction of new facilities, she started the Green Team and has expanded their impact from a small group of individuals who initiated recycling in the Park, to a staff-wide program to institute sustainable practices into all aspects of park operations. She is a Past President of the New Orleans Chapter of the American Society of Civil Engineers. She is a Certified Louisiana Master Naturalist, a member of the Native Plant Initiative and a Fellow of Environmental Communication at Loyola University. She was the producer of the Going Green show on WRBH, Radio for the Blind and Print Handicapped.
---
Kimberly Cooke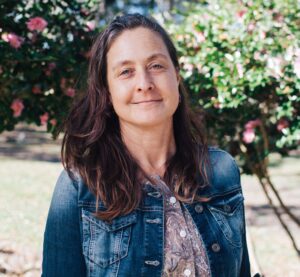 Kimberly is the Education Coordinator for Pontchartrain Conservancy and has worked with students of all ages for twenty years in formal and informal education settings. Kimberly's environmental education programs reflect a philosophy of providing opportunities for critical thinking, problem-solving, and collaboration. While working for the NPS, she designed and facilitated community science programs, including Nature's Notebook phenology trails. Kimberly holds certificates in Urban Environmental Education and Environmental Education Outcomes. In addition, she held a Florida teaching certificate for nine years and a Louisiana teaching certificate for five years. In those years, she developed and facilitated, engaging, standards-based science curricula.